Striving for Justice &
A path forward
Personal Service,
Compassionate Solutions
Family Law & Divorce Attorney in Hendersonville, Tennessee
Any legal issue can be incredibly stressful. However, when your family is involved, the stakes can feel so much higher. Whether you're seeking to navigate child custody, worried about child visitation, or just starting the divorce process, it's important to reach out for help. Since 2007, we've offered individuals and families in Tennessee the meaningful guidance and personalized counsel they need to move forward. If you live in Sumner County or anywhere else in our state, we're ready to help you pursue compassionate solutions.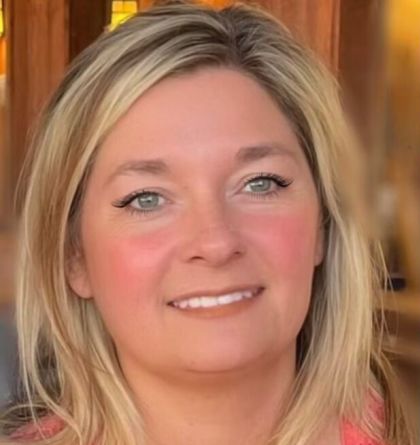 Patti B. Garner
Attorney at Law
After working for a decade on a wide variety of cases as a paralegal, Patti decided to further her career and open her own firm. She earned her J.D. from Nashville School of Law in 2007 and started Garner Law Firm, PLLC with the aim of providing personalized service and compassionate counsel to individuals and families when they need it the most. Her own life journey has allowed Attorney Garner to empathize deeply with families in Tennessee who are experiencing divorce, child custody disputes, and other legal frustrations. When she's not fighting on behalf of you and your family, Patti works as a committed volunteer in her Sumner County community.
MORE ABOUT PATTI
What to Expect From Garner Law Firm, PLLC
Empathetic Approach
To us, you aren't just another number on a list. When you set up an appointment, we'll listen to your story, seek to understand your situation, and meet you where you are. Our attorney's legal experience—and life experience—taught her a depth of compassion and a willingness to stand by you.
Creative Advocacy
Sometimes, pursuing favorable solutions requires out-of-the-box thinking. Attorney Garner prides herself on crafting legal strategies that are both efficient and effective. And if your case requires we go to court, that's exactly what we'll do. We're willing to advocate for you in whatever way we can.
Our 100% Support
Everyone at Garner Law Firm, PLLC is committed to your goals. From our lead attorney to our wonderful support staff, we're here to lift the weight off your shoulders and help you move forward. It's natural to feel anxious when starting the legal process, so we'll be by your side every step of the way.
Patti and her team have been exceptional to work with. They are always professional, prompt in returning calls, and get the best results possible. She is well worth the money that you invest and works her hardest to ensure that you are well informed of every aspect of the legal process.
Tonya Zimmerman, 2020
Patti Garner and staff are top notch! I have needed her services a couple of times and have recommended her to many friends. I will continue to do so!
Tammy Rawls, 2021
Normally, I try to steer clear of lawyers -- in my experiences, they talk a good game but only care about their payday. Patti Garner, in my opinion, went above and beyond the call of duty when my wife and I were her client. She fought for us and was successful and did so without going crazy with the billing.
Mark Noyes, 2020
We have used Patti twice now for 2 different situations. She went above and beyond as well as did her staff. Highly recommend.
ellis family, 2020
A Brighter Tomorrow For You & Your Family
Legal issues like divorce and child custody are bound to be emotional. When the time comes to initiate a separation from your spouse, or seek a resolution to a child custody dispute, it's entirely natural to feel overwhelmed. But you don't have to face this on your own. When life seems to change in the blink of an eye, set up a consultation with our family law attorney. We'll start seeking the resolution you and your loved ones need to move forward.
As an experienced divorce attorney in Hendersonville, Tennessee, Attorney Patti B. Garner can lead you through each of the necessary steps when seeking a stress-free transition. From negotiating child support and child custody agreements to explaining the division of assets in a divorce, our team pursues favorable results when you need them the most.
Compassion is everything. Never is this more true than when children are involved in a family matter. Our child custody attorney can help guide you in matters of child support (and child support modification), child custody, and child visitation. Above all, we'll listen to your story and put your children first.
After any kind of legal issue—a family dispute, a criminal accusation, a car wreck—you deserve quality support on your side. Our practice spans a wide range of issues, including divorce, paternity, personal injury, and criminal justice. Dedicated to offering top-notch legal services to each client, we serve Gallatin, White House, and Goodlettsville, Tennessee, from our office in Hendersonville. Schedule an initial consultation today to get started on this journey toward a brighter future for you and your family.